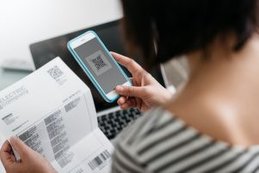 Bytcaps Limited is a IT products and services company founded by technology professionals in 2020. Our vision is to become a niche developer and distributor of AI solutions built using the latest scientific developments and research in the field of computer vision and robotic process automation. Together with our development company Smart Engines Services, we bring a customer-first mindset, a relentless focus on research and development, and a determination to leave expectations in the wake of cutting-edge innovation. We believe in the highest performance, powered by science, and, our emphasis is on making our products eco friendly in keeping with the 'Responsibile AI Doctrine', through innovations in neural network architecture. We offer well proven, tried and tested products developed by our top class R&D centre and our motto is to respond quickly to changes in market needs and deliver customized top-quality solutions in a timely manner. We firmly believe in continuous improvement and our deep understanding of how technology is evolving allows us to continuously mprove our designs, making them faster, more accurate and more efficient.
We can boast of having one of the most advanced computer R&D labs in the field globally known for it's work in artificial intelligence with a particular expertise in computer vision software. The R&D team, under the leadership of Professor Vladimir L. Arlazarov, brings together more than 60 scientists, including two DSc.s and 16 PhDs with unrivalled expertise in the fields of image processing, technical vision, machine learning, graph theory, chess theory, document processing and optimisation. Their research publications are widely used to develop related technologies. The Smart ID suite is an outcome of more than 2 decades of R&D work and incorporates scientific and technological advances to make it a leading AI-based document recognition system in its class. It is used world-wide by public and private organisations to significantly improve their business processes through superior document scanning and analysis.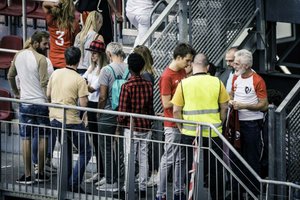 Our goal? Quite simply, is to lead the way by applying state-of-the-art scientific thinking to the creation and perfection of software that effortlessly handles the most demanding real-world challenges in computer vision, character processing and machine learning. We aim to be at the forefront of computer vision technology and deep neural network architecture,
The Bytcaps SmartID.Engines ID suite is truly unparalled with unique features that provide a completely new and most secure user experience in on-boarding and other document and ID authentication applications. More than 300 customers world-wide in a multitude of industries including banking, insurance, telecom services, and on-line shopping are using this tool embedded within their apps.
Bytcaps is headquartered in Cambridge, UK, one of the world's best technology eco systems with access to the right talent pools. Our goal is to become the market leaders in the field of identity verification and secure on-line transaction.